After the busy Friday afternoon traffic leaving Wellington, it was a relief to turn off State Highway 2 towards Mt Holdsworth. A small walk from the carpark at the end of the road revealed the Holdsworth Lodge ready and waiting for us. The first night was spent settling in, stargazing and playing card and board games.
We woke up early on Saturday morning to the call for exercise. We all set off running or walking to the Rocky Lookout, enjoying the sunrise and returning via the waterhole before breakfast.
After some food, the day really began. Jo Scott-Jones chucked a couple of students right in the deep end with a mass casualty scenario with other students acting as victims. After the mayhem, he gave us a system to use to decide who to prioritise in a scenario like this before repeating a scenario with everyone getting involved.
After this, John Apps taught us about hypothermia and how it presents. He then showed us how to make a hypothermia wrap and made a student toasty-warm in the process!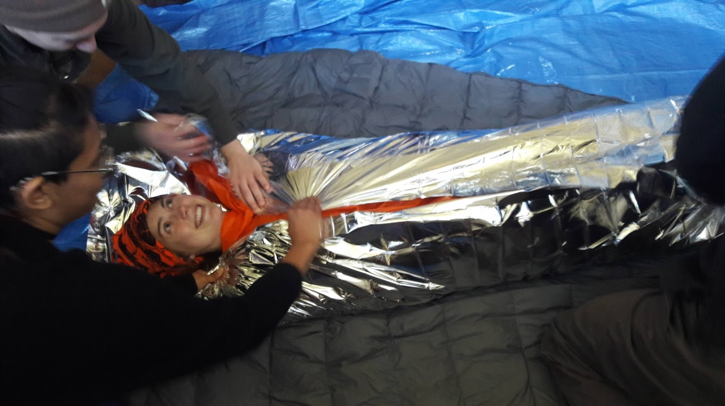 After a quick snack break, Petra Watson told us about her experiences treating pain and the different ways we can provide pain relief. Then she showed us how to relocate a dislocated shoulder using the Cunningham technique which has never failed her. During this time, Branko Sijnja was busy setting up a table covered in pig skins and surgical equipment. After we were done relocating shoulders, we learnt and practiced suturing on the skins under guidance from all the clinicians present.
After lunch, Jenny Visser told us some amazing stories about the work she has done on ships in Antarctica, on a film set in Bougainville, on Kilimanjaro and in Nepal. It was a very interesting talk and inspired the students to see all that they could do in the future. Branko then told us his life story and all that he has achieved in Balclutha (including his questionable skill at setting up fake accidents).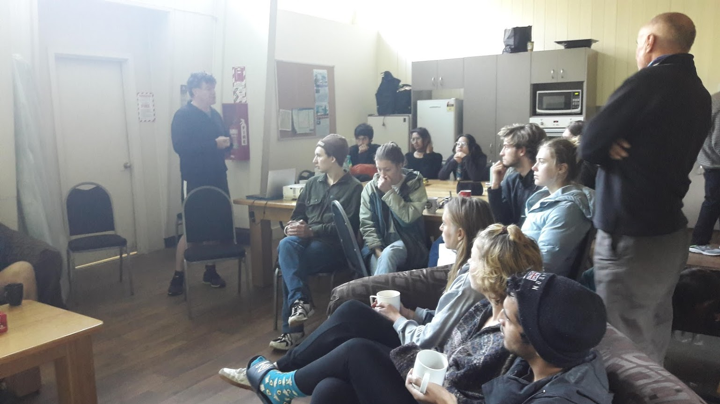 After a quick snack, Jan Arnold relived her many headaches around the world from her extensive high-altitude experience. She explained the causes of altitude illness and what can be done to help (acetazolamide being her saviour of choice!). Branko then introduced the Rural Medical Immersion Programme before 3 of the Masterton students told us about how they are finding it and answered our questions. After a wee break and some dinner, Dick Price arrived after a series of delays getting out of foggy Christchurch. He showed us many ways to create stretchers, carry people who are injured and immobilise fractures. After playing some games we were well and truly ready for bed.
A quick pack-up the next day and we were ready to head back to our various homes.
I would like to thank the tutors who came along and made it such a fun and unique learning experience for us all. Also, I am grateful to the 16 Wellington Health Professional Student's Association students and 3 Rural Medical Immersion Programme students for coming along and getting involved. I would like to thank the New Zealand Institute of Rural Health, New Zealand Rural General Practice Network and Rural Medical Immersion Programme for their continued financial support of this event. Without all of you guys, this would not be possible!
Holly Barclay, Rural Representative 2019, Wellington Health Professional Student's Association